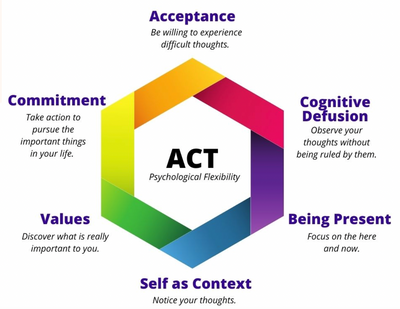 ACCEPTANCE AND COMMITMENT THERAPY
Acceptance and commitment therapy (ACT therapy) is a type of psychotherapy that uses mindfulness to help you stay focused on the present moment and accept thoughts and feelings without judgment. It aims to help accept what you cannot change and move forward through difficult emotions so you can put your energy into healing instead of dwelling on the inevitable.
"Pain is certain, suffering is optional" -Buddah
Find out more, book a free consultation today and get connected with a therapist. To see which one of our therapists offers ACT therapy check out our teams page.