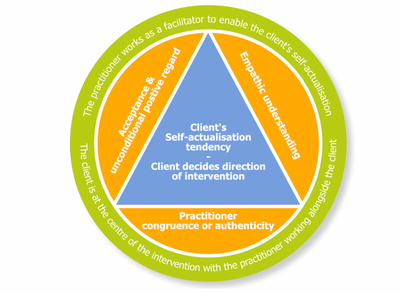 CLIENT CENTERED THERAPY
Client centered therapy, is a non-directive approach to Psychotherapy. It requires the client to actively lead the session, the therapist is there to encourage and support the client without interrupting or interfering with their process of self-discovery. The idea is that each of us has the power to find the best solutions for ourselves and the ability to make appropriate changes in our lives. Client centered therapy meets the client where they are and acknowledging the client's experiences without shifting the conversation in another direction.
Find out more, book a free consultation today and get connected with a therapist. To see which one of our therapists offers Client Centered therapy check out our teams page.