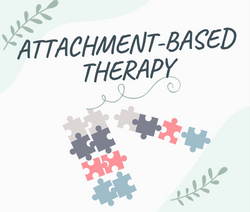 ATTACHMENT-BASED THERAPY
Attachment-based therapy is a psychological framework that was developed by John Bowlby and later expanded upon by Mary Ainsworth and others. This type of theraputic approach focuses on the ways in which early relationships, and relationships throughout a person's life, can shape a person's emotional and social development. Attachment therapy targets thoughts, feelings, communications, behaviors, and interpersonal exchanges that folks may have learned either to suppress and avoid or to amplify because of early attachment experiences.
By identifying a persons attachment style, we may be able to better understand how it could be affecting their current relationships, emotional experiences, and communication styles.
Find out more, book a free consultation today and get connected with a therapist. To see which one of our therapists offers Attachment-based therapy check out our teams page.