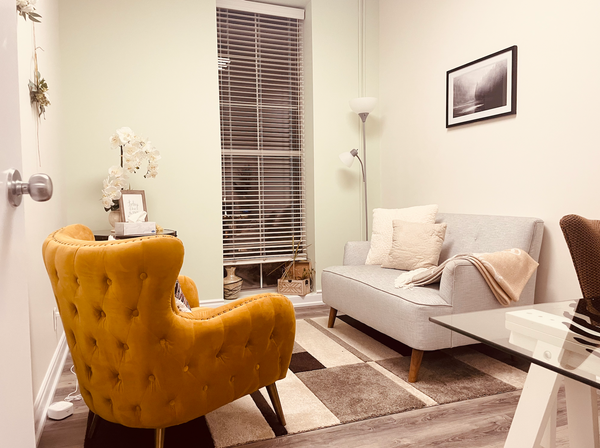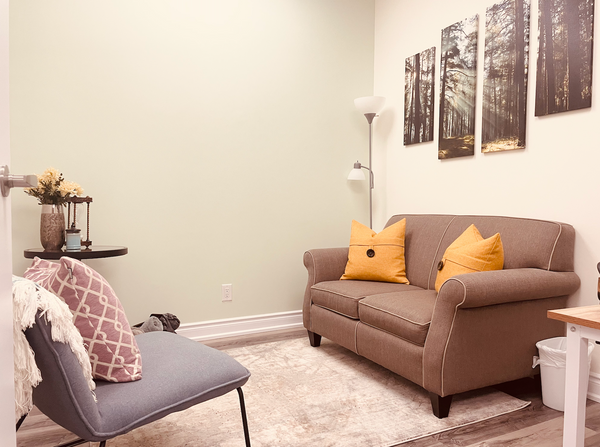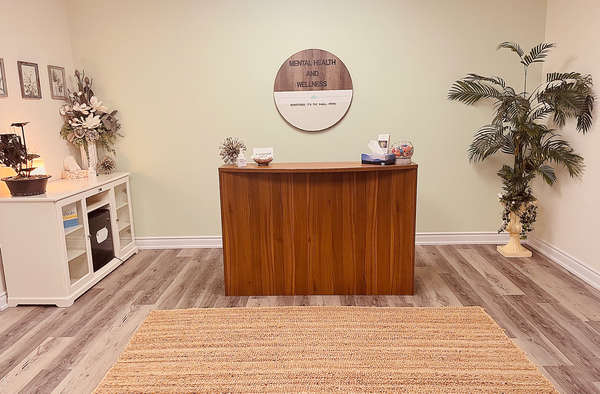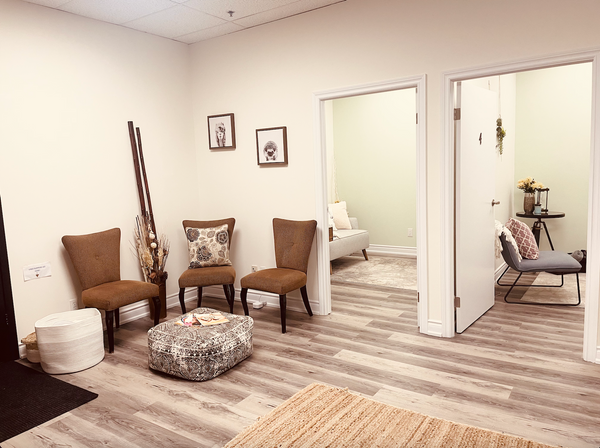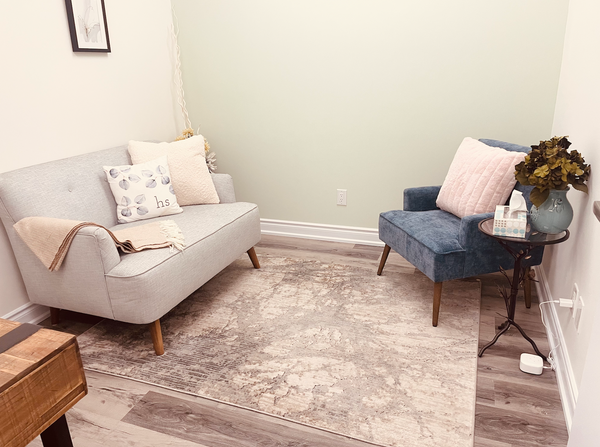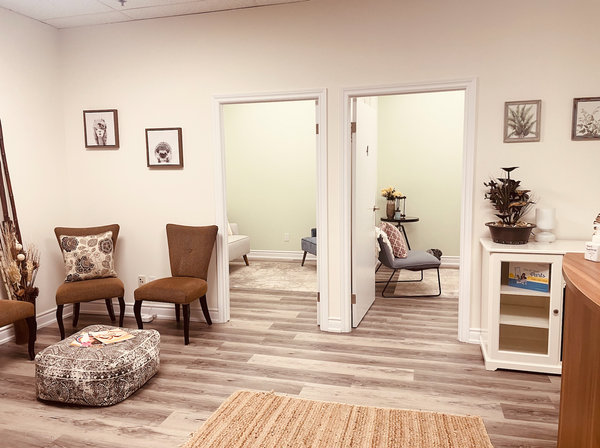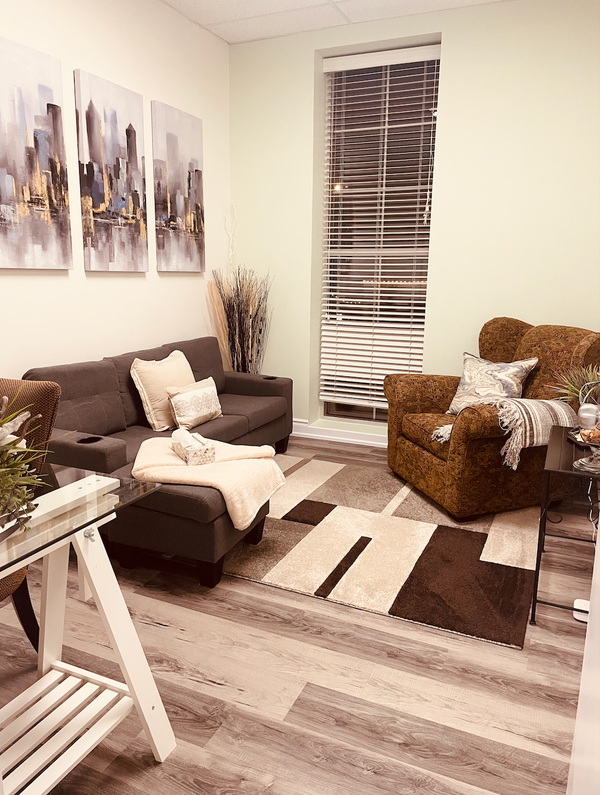 Welcome to KW Mental Health and Wellness. At our clinic we strive to create a comfortable, welcoming environment that allows you to relax and enjoy the space during your sessions. Our number one priority is creating a judgement-free, trauma informed space.
We are located in the centre of Belmont Village in Kitchener, our address is 690 Belmont Ave. W Unit - 303. Our clinic has ample free parking in the parking lot directly behind the building as well as free parking on the road in the front of the building.
You may help yourself to a fresh cozy pair of slipper, water/refreshments in the fridge upon entering and have a seat in our waiting area. We always have our lovely noise machines going with nature sounds in the background for additional privacy and comfort.