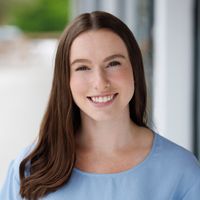 Claire Bergen (she/her) MA, RP
Hi! My name is Claire Bergen, and I am a registered psychotherapist. As a therapist, I aim to create a safe, warm, and welcoming space for people to open up about their experiences. Every individual is unique and there are many reasons for seeking out counselling, therefore I make ever effort to meet my clients where they are at in their own journey. I believe a strong therapeutic relationship is a powerful and essential component of the healing process.
I am passionate about taking a neurodiversity-affirming approach to therapy and working with neurodiverse populations. Neurodiversity-affirming therapy upholds the belief that individuals have differences in the way they think, learn, process, and perceive information, as well as how they interact with the world around them. I aim to provide therapy that highlights people's natural strengths. Additionally, I take a holistic approach to mental health and well-being in session. This means considering all facets of life including emotional, social, physical, and spiritual.
Areas of Focus:
My areas of focus include anxiety, depression, life transitions, stress management, trauma, interpersonal relationships, grief, autism spectrum disorder, ADHD, highly sensitive, sexuality, and gender identity.
Approaches:
The therapeutic modalities I primary use are Acceptance and Commitment therapy (ACT), Cognitive Behavioural therapy (CBT) and Compassion Focused therapy (CFT). I use these modalities within a client-centered, trauma informed and anti-oppressive framework. This includes acknowledging how trauma experiences effect people in their day-to-day life, taking into consideration the power dynamics that exist in society, and working towards empowering clients who have experienced oppression, trauma, and discrimination. To me, creating growth-fostering relationships are an important part of the therapeutic process.
Education:
Here is a little more about me! I hold a membership with the College of Registered Psychotherapists of Ontario (CRPO). I have a Master of Education degree in Counselling Psychology from the University of Ottawa and a Bachelor of Arts in Psychology from Wilfrid Laurier University. I have experience working with youth, adolescents, adults and student populations.
I seek to help clients explore their emotions, develop healthy coping strategies, gain self-awareness and make meaningful, self-directed change. If you would like to connect with me, please feel free to book a 20-minute free consultation. I look forward to connecting with you!