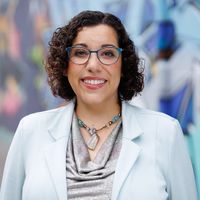 Alejandra Seira Aguirre (she/her) MA, RP (Qualifying)
My name is Alejandra (Allie). One of the most interesting things about my profession is learning the resilience and strength someone can build. I will be helping you to discover your potential. A key component of the therapeutic relationship is to really connect with the counsellor. To achieve this, I want to provide you with a safe space that makes you feel respected and acknowledged.
I grew up in the north of Mexico but moved to Canada several years ago; this allowed me to be culturally aware and understand the acculturation process of working with immigrants. My work has provided me with experience working with women who have suffered domestic violence, trauma, grief, sexual abuse, and people who suffer from disabilities, mainly acquired brain injury (ABI). 
Approach:
My primary focus has been practicing Cognitive Behavioural Therapy (CBT) and trauma intervention from a compassion-based perspective. Additionally, I help folks who want to reconnect to their partners and improve their communication skills by using the Gottman Institute method.
Areas of Focus:
Anxiety

Depression

Disabilities

Trauma 

PTSD 

Anger management

Sexual abuse

Domestic Violence

Relationships

Improve communication skills

Improved self-esteem
Education:
In Mexico, I went to ELPAC University to earn my bachelor's degree in psychology with a focus on crisis intervention. After that, I completed a master's degree in the art of counselling psychology at Yorkville University. This degree qualified me to become a registered psychotherapist in Ontario. My passion is helping people find the tools they need to cope with life's challenges.
Having another set of eyes when you face a problem allows you to see a different perspective. By teaching you to be compassionate towards yourself, I will inspire you to change and grow. If you are in the process of reinventing or rediscovering yourself due to a traumatic experience, or disability or because you are a newcomer, let's talk!